«
Just wanted to thank you for your help in finding someone. I met someone thru your office the 2nd day I arrived. We fell in love and are now making arrangements to have her come to CANADA where we will procede to get married. We both wish to thank your Company and your staff for making this possible.
Yours Truly :
Bill Hume, Surrey, B.C
»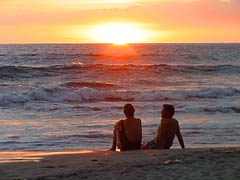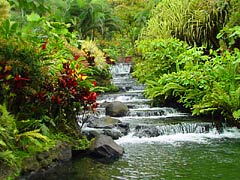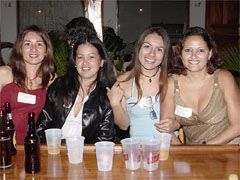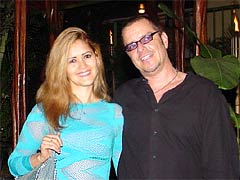 You're Invited to Join Us for Our Romance Tour to San Jose, Costa Rica!


*Includes hotel, breakfast, unlimited daily introductions, 2 large socials, a terrific international staff and the chance of a lifetime! Call us for a quote!
Costa-Rica Tour Reservation form
You've probably heard that Costa Rica is one of the most beautiful places in Central America, offering endless opportunities for a romantic adventure. Sunny beaches, plush rain-forests, exotic wildlife and a few active volcanoes give you plenty of options for an exciting escape. But no adventure could be more memorable and rewarding than Romance Tours's unforgettable Romance Tour to San Jose!
| | |
| --- | --- |
| Our office in San Jose has been developing our presence there for almost two years! We have hundreds of lovely "ticas" awaiting our arrival. Costa Rican women are friendly, laid-back and down-to earth. They live in a very romantic, family-oriented culture where the women are deeply fulfilled by becoming someone's treasured wife and mother! What you've heard about Latin ladies is true! They give all to their men and their families, and they are uniquely beautiful and unbelievably sexy! | |
SAN JOSE,
COSTA RICA VIDEO

13.7 Mb
This is your chance to meet the girl of your dreams! Be a part of what promises to be a once in a lifetime opportunity! Join the leader in international marriage introductions for an experience that could very well change YOUR life!
Make your reservation now, or call us for more information (800) 576-3367 and ask for Bud Patterson , ext 204.
Upcoming Tour Dates:
Upcoming Costa Rica Tour:
October 5, 2017
Our Client Says:
Hi John,
I attended the Costa Rica tour on 11/20/08 - 11/26/08. I cannot remember when I have had such a great time. The ladies that I met at the socials were drop dead gorgeous, friendly, and easy to talk to. I admit I was a little skeptical at first, but that was quickly erased when I met Gustavo, his wife Maria, and the entire A.F.A. Staff. they were all very caring and concerned for the guests on the tour. The A.F.A. staff went above and beyond the call of duty to see that everyone had a great time and the provide the opportunity for us to meet a huge number of terrific ladies. I met a wonderful, beautiful, and intelligent women, Llunis, and I have submitted the application for the K - 1 Visa. I am very anxious to return to Costa Rica to be with my fiancee and vist the A.F.A.staff. What a great organization. I would recommend it to any and everyone.
Thank John for this great agency. My only regert is that I did'nt know about it years ago.
Mike H.
The AFA tour to Costa Rica was my first through this agency and from the first day to the last, the trip was filled with opportunities to meet several wonderful and beautiful women. The tour was very well organized and the AFA staff was courteous and available around the clock for assistance. I would recommend this tour for anyone looking for a sincere, traditional Latin American woman. I would certainly make this trip again.
Thanks again to Gustavo and his staff,
Greg

Asunto: My trip was a success
Gustavo, I just wanted to say thank you for the excellent service you provided.
I had a great trip and found it to be successful. You were allways able to answer my questions and provided good support. As you know, I found that someone special (Karen) and takeing it to the next level. I allso found Cost Rica to be a beautiful country and plan to come back. This time, with my new family. Thanks to you. Karen has made me really happy and I believe that I make her happy. I have meet her parents a couple of times and, the whole family is happy. So far, she has provided all the paper work that I needed to process the K1 Visa. Hopefully, If everything is correct. I will return to Cost Rica to pick her up. I may call you to possibly help with planning a wedding. I will pay for your work. I told Karen that we can have 2 weddings. One here and one in the USA. once again, I want to say Thank You for your excellent service that you provided.